Advanced Ultrasonic Skin Scrubber and Facial Spatula
Tired of fighting blackheads, breakouts, and clogged skin?
We have a solution, the Ultrasonic Skin Scrubber

This Ultrasonic Gentle Facial Skin Scrubber Spatula with Infusion for Dead Skin Scraping, Exfoliation, Anti-Aging, Reduce Pores and Blackheads

What's an Ultrasonic Device and How Does It Work?
Ultrasonic devices feature vibrations of up to 30,000 Hz, which basically removes impurities from the pores as it exfoliates the surface of your skin. It's also designed to make your favorite skincare serums penetrate your skin more deeply for maximum absorption and effectiveness. With consistent usage, you can treat the following skin complaints with an ultrasonic spatula:
Clogged pores
Excess oil
Blackheads and whiteheads
Dry, flaky skin
Dull skin tone
Uneven texture
Polluted skin
This Derma Ultrasonic Skin Scrubber is the newest generation of microdermabrasion. This component won't cause redness and doesn't require any downtime! It offers re-texturizing results using safe and gentle ultrasound vibration.


It also provides an intense micro-massage to heat the skin tissue which, in turn, stimulates blood flow. The skin scrubber also helps aid in the penetration of skincare products into the deeper levels of skin tissue, accelerating blood circulation, and strengthening skin tissue metabolism. The end result? A reduction of fine lines and wrinkles!
HOW IT WORKS: 
Nasty substances are invading your face non-stop. Having a face covered in dirt, acne, blackheads, oil, and dead skin cells not only destroys your overall health, but also alienates you, erodes your self-esteem, and causes additional stress in your life.
Our top-rated ultrasonic face scrubber is able to gently penetrate the skin and withdraw dirt and oil from the pores. This also promotes collagen production, which then helps lift and tighten the facial contour and smooth away unwanted texture. Equipped with three modes, choose between Exfoliate, Moisturize and Lift to create a customizable treatment.
At its most basic, the tool emits ultrasonic soundwaves — essentially high-frequency vibrations — that loosen up sebum (aka oil), dead skin, and dirt from your pores.
EASY COME, EASY GLOW.
Made with a stainless steel blade, Ultrasonic Skin Scrubber sends 30,000 Hz per second of ultrasonic waves that effectively loosen clogged pores and exfoliate the skin to remove dead skin cells, painlessly.
Facial skin scrubber takes advanced personal spa Microderm system, effectively works electric spots suction for blackhead and acne removal. Micro-dermabrasion device exfoliates and re-surfaces the skin to promote skin health & facial renewal.
THE #1 WAY TO KEEP YOUR FACE LOOKING CLEAN AND FRESH!
ULTRASONIC DEEP CLEANSING - High-frequency ultrasonic oscillation technology is transmitted to the skin's surface delivering instantaneous pressure and vibration. It's able to penetrate skin 3-5mm, effectively removes blackheads, dead skin and dirt, allowing your skin to regain its clearness and cleanliness.
FIRMING AND LIFTING SKIN - Micro-current pulse technology can activate cell vitality, boost collagen regeneration, and help restore skin elasticity so that skin remains moisturized and firm. The device gently massages face and mobilizes subcutaneous muscles to help shape the facial contour.
HELPS SKIN TO ABSORB NUTRIENT - High-frequency vibration breaks down and refines larger molecules such as VC and collagen to help you massage your skin and easily absorb nutrients.
If you're searching for a 
multi-functional device
 that can be used for
 deep cleansing, soft peeling, extractions, exfoliation, massage, product penetration, and even fine lines or wrinkle prevention,
 the 
Dermabrasion Skin Scrubber
 is the 
perfect choice
 for you! 
THIS PRODUCT IS NOT SOLD IN STORES.  THIS IS A LIMITED ITEM SO PLEASE ORDER SOON!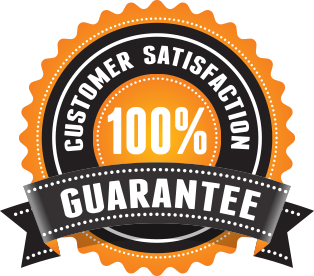 We strive to deliver the best quality skincare to your doorstep. If for any reason you are not satisfied with your purchase, please contact us
We have 24/7 Customer Support. Please contact us through one of those or through our contact form, if you need assistance we are always here for you!
Supporting the mental health of our community, employees, and partners is core to everything we do. One way we've chosen to do this is through our Giving Back a portion of every purchase. This initiative enables us to make a difference with families across the world. We are committed to improving health and happiness from the inside out because we believe beauty begins from the inside. 
We all know Someone…
Maybe a friend, your niece, girlfriend, wife, daughter, sister, aunt, mother, grandmother, who may be the one among, many struggling with a mental health issue. Let's take an initiative as if our loved one needs our help. 
We Appreciate Your Support!
All orders are handled and shipped out from our warehouses in Europe, the United States, Australia, and certain parts of North Asia 
Please allow extra time for your order to be processed during holidays and sale seasons!
Have Questions? Just Contact Us