20,000 pores that cover our faces are filled with dirt, oil, and unhealthy toxins.
Let's face it, no matter how long or hard you scrub your face with your hands, it''s never as clean, smooth, and firm as our Sonic facial cleanser's soft silicone and high tech pulsations. Our Ultrasonic Facial Cleansing brush removes 99.5% of dirt and impurities while being 35X more hygienic than your standard bristled facial-cleansing brushes. Our skincare tools not only add high-tech into skincare but can go wherever you go.
The updated 3-zone facial brush is now 50% larger and made with extra-long touch-points for an even better cleansing experience. All it takes is 1 minute twice a day for a fresh, clear, and even-looking complexion. 
Considering the excess pollution and dirt level, gone are the days when a good bar of soap or cleanser and your hands were enough to cleanse your face thoroughly!
It's time to take your skincare regimen to a whole new level with our advanced range of Sonic cleansers that comes with adjustable intensities for a fully customizable cleansing experience.

The palm-sized,  revolutionary brush uses advanced T-Sonic technology and features antibacterial bristles that are 35x more hygienic than regular cleansing brushes, for powerful yet gentle cleansing in just 60 seconds.
With ultrasonic pulsations, it effectively cleans, massages, and exfoliates your skin while reaching even hard to clean areas like the sides of your nose, t-zone and effortlessly removes up to 99.5% dirt, makeup residue, oil, dry skin, and bacteria from your pores,  leaving you with clean, radiant and healthier skin texture.
Simply use our Sonic cleansing brush for a minute, twice a day for a clean and even-looking complexion.  Pop it in your travel bag or leave it in the shower, it is 100% water-resistant, rechargeable, and features an extremely lightweight and durable design which makes it perfect for skincare on the go!

UNIQUE SILICONE DESIGN:
Even softer touch-points are extremely gentle on the skin
Ultra-hygienic silicone is nonporous to resist bacteria buildup
35X more hygienic than standard cleansing brushes
2ND GENERATION BRUSH HEAD:
50% bigger brush head for more efficient cleansing
Longer touch-points extend reach to cleanse hard to reach areas
Thicker silicone body for greater comfort and performance
2X T-SONIC POWER
3-ZONE BRUSH:

Thinner touch-points gently cleanse sensitive and normal skin
Thicker touch-points for precision cleansing
Broader touch-points on the reverse side address oilier skin
No Replacement Brush Heads:

 

Why waste money on expensive brush head replacements when all you need is FaceSolo™ to freshen up your face! It comes with no hidden costs and lasts for many uses with a single charge, making it a valuable skincare investment for both home and travel use.
Safe and Smart Design:

 

This sonic brush is rechargeable, water-resistant, and extremely compact in size. Made of highly durable, medical-grade silicone, it features soft silicone bristles that are incredibly gentle even on the most sensitive skin.  It is hypoallergic and nonporous that resist bacteria built up while its water-resistant structure allows you to use it in the bath or shower without worrying about the product damage and maintenance.
Superior Cleansing in the Palm of Your Hand: Clogged pores not only cause breakouts but also make your skin appear dull but not anymore! You no longer need to spend hours and hundreds of dollars on costly spa treatments as using this Ultrasonic facial cleanser for 60 seconds, twice a day will make your skin look smoother, clean and toned, within three days. It also ensures that your favorite skincare products penetrate into deeper layers of your skin, giving your face the perfect glow.
THIS PRODUCT IS NOT SOLD IN STORES.  THIS IS A LIMITED ITEM SO PLEASE ORDER SOON!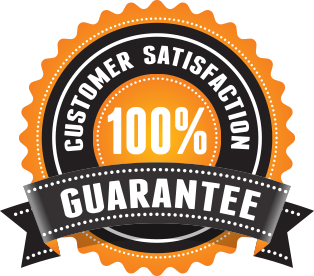 We strive to deliver the best quality skincare to your doorstep. If for any reason you are not satisfied with your purchase, please contact us
We have 24/7 Customer Support. Please contact us through one of those or through our contact form, if you need assistance we are always here for you!
4 GREAT REASONS TO BUY FROM US
AND 4 GREAT FACTS ABOUT US 
 210628+
Happy Customers
  Free Secured Shipping (Worldwide)
  Perfect Gift Ideas
 Guaranteed Safe Checkout
We all know Someone…
Maybe a friend, your niece, girlfriend, wife, daughter, sister, aunt, mother, grandmother, who may be the one among, many struggling with a mental health issue. Let's take an initiative as if our loved one needs our help. 
Have Questions? Just Contact Us