SlimTrim Versatile Trimmer
The Perfect Trimmer Doesn't Exis-
Oh, Wait It DOES! SlimTrim is the world's most versatile trimmer. Using 30 degrees rotating head it's easier to trim hair at different positions and angles, For the more complicated trimming use the compact blade to perfect the fine details
Thanks to its stainless steel head and powerful motor, it can easily trimmer baby hair quickly and gently.
Safe and Painless
Ideal for trimming stray hairs on the eyebrows, body, and facial hair or detailing beards. Gently exfoliates, leaving skin feeling soft and smooth. Sharp stainless steel precision blades deliver a perfect shave close to your skin without causing any pulls, nicks, redness, or irritation. Gentle on all skin types.
Rotating Blade Head
The trimmer head smoothly swings 30-degrees to effortlessly follow the contours of your skin for more comfortable, convenient trimming.
Versatile
SlimTrim lets you precisely shape eyebrows to 1.5mm and 3mm.
Align the comb with your eyebrow and move from the end to the beginning of the eyebrow. Repeat until the eyebrow is trimmed to the desired length.
Easy to Clean
A high-quality blade is uniquely designed. Easy cleaning for long-lasting performance. provides superior cutting & quiet detailing.
ANYWHERE ON THE BODY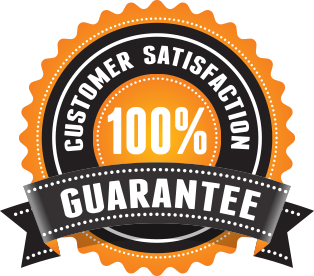 We strive to deliver the best quality skincare to your doorstep. If for any reason you are not satisfied with your purchase, please contact us
We have 24/7 Customer Support. Please contact us through one of those or through our contact form, if you need assistance we are always here for you!
4 GREAT REASONS TO BUY FROM US
AND 4 GREAT FACTS ABOUT US 
210628+
Happy Customers
  Free Secured Shipping (Worldwide)
  Perfect Gift Ideas
 Guaranteed Safe Checkout
OUR MISSION:
Supporting the mental health of our community, employees, and partners is core to everything we do. One way we've chosen to do this is through our Giving Back a portion of every purchase. This initiative enables us to make a difference with families across the world. We are committed to improving health and happiness from inside out because we believe beauty begins from the inside. 
We aim to reduce the stigma associated with mental health, address the epidemic of chronic loneliness, and help give people access to the resources they need to support their mental well-being. We donate a percentage of our annual profits to support mental health awareness and charities working on tackling it. More than 450 million people worldwide suffer from mild to serious mental health issues—such as post-traumatic stress, depression, anxiety, bipolar disorder, self–esteem and financial stress—all of which disproportionately affect women around the world.
We all know Someone…
Maybe a friend, your niece, girlfriend, wife, daughter, sister, aunt, mother, grandmother, who may be the one among, many struggling with a mental health issue. Let's take an initiative as if our loved one needs our help. 
We Appreciate Your Support!
All orders are handled and shipped out from our warehouses in Europe, the United States, Australia, and certain parts of North Asia 
Please allow extra time for your order to be processed during holidays and sale seasons!
Have Questions? Just Contact Us