Gold Collagen Peel off Mask
Pamper your skin using this luxurious Gold Collagen Peel Off mask. Formulated with gold collagen, it's designed to not only encourage skin rejuvenation and elasticity, but it's also great for moisturizing. Collagen also promotes human metabolism and skin cell activity thus it keeps your tired skin caused by daily stresses all the more healthy and bright all day long.
Features:
Brightens and hydrates the skin

Gives you glowing and fair skin in 15 minutes

Multi-layered Deep Penetration Process

Smoothes Roughness

Retains Skin's Hydration and Glow

Delays Ageing

Relieves dry and itching skin

Gives smooth, supple and rejuvenated skin

Easy application

Free from Mineral Oils, Sulphates, PEG & PG
This mask rejuvenates the skin by deeply moisturizing it and boosting collagen production, which eventually reduces fine lines and wrinkles and gives your skin structure, strength, and elasticity.
Though there are many collagen supplements available in the market, results take time depending on its formulation and many other factors. So if you want to see more immediate results, a Collagen Mask infused with the properties of gold can be a great alternative.
Benefits of Gold Collagen mask:


1. Elasticity Of The Skin Can Be Increased: If skin loses its elasticity it tends to sag. The body produces Collagen naturally which keeps the skin flexible. But as the collagen level starts depleting from the age of 25, the gold collagen mask comes in handy to reduce collagen depletion, making skin look fresh and supple with minimal time and effort.
2. Reduces wrinkles, fine lines, blemishes, and lightens complexion: Collagen and Gold can activate the basal cells of the skin thus reducing fine lines, resulting in lighter, clear, and flawless skin, which is the ultimate desire that anybody has.
3. Prevents premature aging of the skin: Dryness can lead to premature aging of the skin. Collagen moisturizes the skin, and gold helps in increasing the metabolic rate. This in turn would prevent the skin from premature aging, making you look years younger.
4. Activates cell renewal: Gold and collagen together can help stimulate the cells and give radiant and healthy skin. The ions present in gold help in stimulating the cells, nerves, and veins in your body, leading to better blood circulation.
5. Allergies, acne, and inflammation can be treated: The antioxidant, anti-bacterial and anti-inflammatory properties of gold allow oxygen to enter the skin and increase the blood circulation, leading to a reduction in acne and other skin allergies.
6. Gold lightens the complexion: The gold mask is said to have been used by Cleopatra every night to enhance her complexion and keep her skin youthful, glowing, and beautiful. So given the beauty of the wonderful lady, we cannot deny its skin lightening properties and all other benefits mentioned above.
Choose the Gold Collagen mask and say goodbye to dull, wrinkled, pigmented older looking skin. Make this essential part of your skincare routine and see the results for yourself.
Note:
Due to the different monitor and light effects, the actual color of the item might be slightly different from the color showed on the pictures. Thank you!

Please allow 1-3cm measuring deviation due to manual measurement.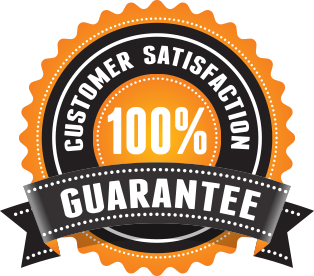 We strive to deliver the best quality skincare to your doorstep. If for any reason you are not satisfied with your purchase, please contact us
We have 24/7 Customer Support. Please contact us through one of those or through our contact form, if you need assistance we are always here for you!
4 GREAT REASONS TO BUY FROM US
AND 4 GREAT FACTS ABOUT US 
 210628+
Happy Customers
  Free Secured Shipping (Worldwide)
  Perfect Gift Ideas
 Guaranteed Safe Checkout
We Appreciate Your Support!
All orders are handled and shipped out from our warehouses in Europe, the United States, Australia, and certain parts of North Asia 
Please allow extra time for your order to be processed during holidays and sale seasons!
Have Questions? Just Contact Us