Ecofriendly Makeup Remover/Eraser
A Game-changing Way to Remove Your Makeup
 Did You Know?
1.3 Billion Makeup Wipes are used Everyday and It takes almost 100 Years for a single makeup wipe to breakdown.

The effortless makeup remover is a reusable, ultra-soft makeup cloth that erases makeup with microfiber technology using just water. Non-toxic and reusable environmentally friendly microfibre cloths. Save money and help the environment, replaces up to 500 single-use makeup wipes!
Suitable for all skin types, just use water!
Why Reusable Makeup Remover?
"Clogging up our sewers to creating floods of noxious waste and even triggering outbreaks of serious allergies".
-Daily Mail  - 15 MAR 2015
"When the wipes make their way into the ocean, they get ingested by sea creatures, such as turtles, who mistake them for jellyfish and eventually die".
-Tree Hugger - 16 JUN 2015
"Wipes are made from a combination of things such as polyester, polypropylene, cotton, wood pulp, and rayon fibers, many of which are not biodegradable".
-FDA - 3 NOV 2017
Work wells for all skin types including sensitive skin and delicate eye area. New eco-friendly remove makeup way, easy and convenient, also machine washable. A mush has to make up a skin cleansing system. 
Main Features
REUSABLE MAKEUP REMOVER PADS
The reusable eco-friendly round makeup removing pads are perfect for environmentally conscious buyers like yourself. Reusable makeup remover pads can last for over 2 years.

It is 

a perfect

 

alternative to disposable cotton pads 

because it

 

is long-lasting and resource-saving.

SOFT PADS FRIENDLY TO ALL SKIN TYPES
The magical makeup removing pads are suitable for all skin types including sensitive skin, dry or oily skin, and delicate eye contour area. The reusable cotton pads are made of organic cotton fabric, giving you the softest touch and feel your skin deserves.

The reusable microfiber makeup remover pads are 

made from

 

organic cotton fabric, 

supplying you with

 

the softest touch, and feel your skin deserves. The pads are perfect either for self-use or as 

a present. This new eco-friendly makeup remover is worth a try.
ALL-IN-ONE MICROFIBER MAKEUP REMOVER FOR FACE, EYES, AND LIPS:

Erases waterproof mascara, eyeliner, foundation, lipstick & more!

Double-faced microfiber cotton pads 

are often

 

used for removing foundation, eye shadow, mascara, eyeliner, lipstick, and more! The soft cotton helps remove dirt, oil, dead skin, and makeup residual clogged deep inside your pores while exfoliating your skin. This modern makeup remover is the solution to supple clean skin without following a tedious skincare regime

.



Sustainable: Each cloth will last a thousand washes, and you only need to add warm water and then remove makeup. This ultra-soft, woven polyester-blend cloth gets rid of tough makeup without leaving behind a residue—just a fresh, healthy feeling.
Usage Scenarios
Double-faced pads can be used for removing foundation, eye shadow, mascara, eyeliner, lipstick, and more!
Using Methods
Directions
Using warm water wet the Makeup Remover cloth making sure the cloth soaks up the water. 

In a circular motion remove makeup using the front side of the cloth. 

Flip cloth over and continue until all makeup is removed. 

Machine wash warm, tumble dry and

DO NOT BLEACH

. 
NOTE:
Please don't use Fabric Softener when washing as it will leave a coating that will reduce the effectiveness of the Microfiber Makeup Remover Pad fibers.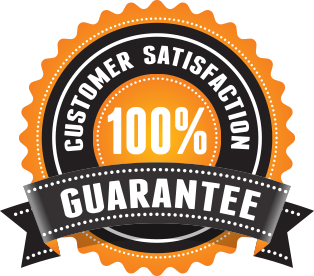 We strive to deliver the best quality skincare to your doorstep. If for any reason you are not satisfied with your purchase, please contact us
We have 24/7 Customer Support. Please contact us through one of those or through our contact form, if you need assistance we are always here for you!
4 GREAT REASONS TO BUY FROM US
AND 4 GREAT FACTS ABOUT US 
 210628+
Happy Customers
  Free Secured Shipping (Worldwide)
  Perfect Gift Ideas
 Guaranteed Safe Checkout
We Appreciate Your Support!
All orders are handled and shipped out from our warehouses in Europe, the United States, Australia, and certain parts of North Asia 
Please allow extra time for your order to be processed during holidays and sale seasons!
Have Questions? Just Contact Us